Istanbul, (not Constantinople)
Keeley Graham
This time last month I was wandering carefree through the stalls of the sprawling Grand Bazaar in the very centre of Turkey's coolest city, Istanbul.
The George Enescu Music Festival -
Elizabeth Schotten Merklinger
The George Enescu Festival was started in 1958 to honour Enescu, Romania's greatest composer, violinist and conductor...
Help Me, Ronda (Espana)
John M. Edwards
This improbably fantastic cliff-side nest persists on the Quixotic verge of imagination, much like waking up inside a Magic Realism novel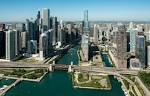 Chicago
Fred W Wilson
This city isn't for the weak and faint of heart. You slip up it can and will eat you alive.


Desperate Democrats Lowball Strategy James Campion
The Paycheck Fairness Act, a desperate attempt at useless legislation that has no chance of becoming law, but will make Republicans, who will certainly piss on it, appear anti-woman.
Money, Corruption & The Free Thinker Principle - James Campion
This week the Supreme Court further removed the shackles for wealthy donors to contribute as much as they wish for political candidates,
A lifetime under a flyover - The invisible life of the homeless in Mumbai • Shivaji Das
There are slums in Mumbai and then there are slums, and then there are the homeless, a word that seems too benign for their condition.
A True Statesman
James Skinner on Sr Adolfo Suarez
Who was this Spanish political figure that most of Europe had forgotten about including a great deal of today's young Spanish generations?
Indian Economics
Shubhi S.
No matter who forms the government they will undergo a lot of pressure to bring about some changes in the present economic state of the country


Deport Everyone
Dean Borok
If they're going to deport people for driving offenses, that's going to have to include everybody.
Shadow Facts
Thomas N. Hackney
One of the most telling, no incredible, indications of intelligent design in Peekskill meteor/impact event is seen in the impact itself...


Charles Addams Family Values
John M Edwards
In Westfield, New Jersey, I finally found the moody manse of cartoonist Charles Addams, probably The New Yorker's most famous and fiendish cartoonist
Eating Indian at Indian Oven Nebraska, Omaha
Marianne de Nazareth
It's much more Indian than the paisley 'tikka' on the I of the logo of the name Indian Oven, or the antique artefacts that grace its sweeping walls
Wake up in Mauritius
Charlotte Chorley
Plan your escape now