GIRL with CAT (Blue)

by Sam Hawksmoor
(1st Chapters)

Believing in a multiverse is one thing - actually crossing over into one risks madness. Discover Lundein - at war with the French-meet Saska and her wild Blue Lynx defending her city to the last, all the while seeking the tunnel to London buried somewhere under the rubble.

'

Saska is awesome' Amazon.co.uk

One Last Drink
Martin Green
It was almost eight on a January night in San Francisco. Outside it was cold and foggy. The bar was a small one, a neighborhood place where people stopped in for a drink after work. Right now Paul was the only one there.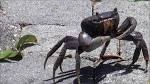 Still Eating Oranges
"We're friends, right? Best friends, right? Friends, right?" asked the red toadstool with a toad on it. The toadstool was not speaking to the toad, who was age-mottled, crotchety and, crucially, as deaf as a doorknob with cotton in its keyhole.

The Docks of New York (1928)
Dean Borok
The critical and commercial success of "The Artist" proves that the art of black and white silent cinema still holds value as a kind of celluloid Kabuki Theater,...
'Homo Deus' by Yuval Noah Harari
'Mankind becomes redundant in the face of an Ai dominated future'
The Glass Books of the Dream Eaters by G W DahlQuist
'The most extraordinary & erotic Victorian Investigatative novel you will ever read. Beautifully crafted and shocking in scope.' Sam North