Oblivion
Director: Joseph Kosinski
Sam Hawksmoor
a thinking persons sci-fi movie, stylish, beautiful to look at channeling Tarkovski
The Blackboard Jungle
Dan Schneider review
Any film that stars Sidney Poitier is going to rise and fall on the basis of his presence. He is one of those classic actors, like a Jimmy Cagney, Spencer Tracy, or John Wayne, that simply captures the attention of an audience, for good or ill
Rise of the Guardians
Holly Trinder review
Directed by: Peter Ramsey
Starring: Chris Pine, Alec Baldwin, Jude Law, Isla Fisher
A dark shadow is consuming the globe, turning dreams to nightmares, and belief to fear
Wreck-it Ralph
Directed by: Rich Moor
Holly Trinder review
So we're entering the digital matrix that is the world inside the arcade. How many of us (us older kids anyway) spent our money senselessly but deservedly at the American style arcades playing the old classics?
Lincoln
Directed by Steven Spielberg
Screenplay Tony Kushner
Marcel D'Agneau review
About a quarter way in in this bio-pic of President Lincoln's last few weeks of life I kept wishing I was watching John Adams ...
Southern Comfort Interrupted
James Campion
In Praise of a New Revival of Cat on a Hot Tin Roof starring Scarlett Johannson


Gangster Squad
Director: Ruben Fleischer
Sam North review
Gangster Squad a movie for people who care nothing for good cinema or history.
Looper


Directed by Rian Johnson
Starring Joe Gordon Levitt and Bruce Willis
Terrific scifi thriller that delivers one hell of a punch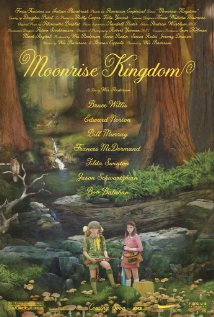 Moonrise Kingdom
Directed by Wes Anderson
Starring Kara Hayward and Jared Gilman
Sam Hawksmoor review
In what must be Wes Anderson's most complete and coherent movie yet, Moonrise Kingdom arrives and is like a perfect summer picnic
Theatre: The Defiant Capitalist Returns
James Campion
In Praise of "Death of a Salesman" at the Barrymore Theater - In the guise of Philip Seymour Hoffman, the mid-twentieth century victim of urbanization, progress, and the delusions of facile success as image, Willy Loman emerges as the defiant lion of the twenty-first century
The Terror Of Tiny Town
Dan Schneider
The Terror Of Tiny Town is a 1938 dwarf B film (Black and white) that is often spoken of in the same terms as two other films with dwarves in them- Tod Browning's 1931 film, Freaks, and Werner Herzog's 1970 film Even Dwarfs Started Small
The Descendants
Director: Alexander Payne
Sam Hawksmoor review
Wife in a coma after a boating accident - Matt King (Clooney) a lawyer and landowner in Hawaii is faced with having to look after and understand his kids for the first time in his life.
Sherlock Holmes
A Game of Shadows
Dir: Guy Ritchie
Writers Kieran & Michele Mulroney
Starring Robert Downey Jnr, Jude Law, Noomi Rapace,
Sam North review
Purists look away now - the second outing of Robert Downey Jnr as the Victorian sleuth Sherlock Holmes is a LOT of fun. It's an action packed thriller with cross dressing and very big guns.
Anonymous (2011)
Director: Roland Emmerich
Stars: Rhys Ifans, Vanessa Redgrave & David Thewlis
Paul Valentine review
As expected, a worthy number of the great and the good, albeit not wholly intelligent men of letters, have responded to this film with 'tags' ranging from 'utterly outrageous', to 'preposterous'. More fool them.


The Adventures of Tin-Tin
The Secret of the Unicorn
Director: Steven Spielberg
Stars: Jamie Bell, Andy Serkis and Daniel Craig
'a slick, machine polished rollercoaster of a movie'


DRIVE
Rob Myers
Deliberate but pulsating, Drive is both as lean and as powerful as the machines it showcases. Like the cinematic icons of yesteryear, Ryan Gosling's driver keeps his head down and his mouth closed
Warrior
Rob Myers
Theoretically, Warrior is the type of film that audiences should flock to in droves. It is a sports drama (Mixed Martial Arts, in this case) with familial conflict at its center and the notion of overcoming all odds at its heart.
Blue Valentine
Directed by Derek Cianfrance
Dan Schneider
Blue Valentine is a film designed to stir debate, but not in the usual silly political nor emotional sort of way. Its debate is of a deeper and more profound measure, and that is it asks which of the two main characters profiled in the film is in the wrong?


Captain America: The First Avenger (2011)
Daniel Cann
The final big summer superhero film has hit our screens and it looks as if they have saved the best till last.


Super 8
Director/Writer J.J. Abrams
Producer: Steven Spielberg
Stars: Elle Fanning, Amanda Michalka and Kyle Chandler, Joel Courtney, Riley Griffiths
Must have been the perfect pitch session.
'Stand by Me with Aliens'. There, you have it. Sign the cheque, make the movie, form an orderly queue.
Jackie Mason
Dean Borok - an appreciation
Why is it that Oprah Winfrey has got billions of dollars, millions of adoring admirers and her own television network, while Jackie Mason can only claim a handful of Staten Island garbage collectors as his fan base
The Quiet Duel
Director:Akira Kurosawa
Dan Schneider
Great artists have a way to make even their lesser works interesting, if not great. Such is the case with the 1949 black and white film, The Quiet Duel
Sobre Las Olas and Latin Film
Dean Borok review
Of all the world's language groups, the most fascinating and sophisticated film output derives from the Spanish-speaking countries of Europe and Latin America, with their diverse and unique historical experiences and cultural points of view
I Vitelloni
Dan Schneider
Sometimes, after achieving a certain level, an artist makes a slight regression before hitting the heights of greatness. Such an arc is apparent to me after having watched Federico Fellini's 1953, black and white Neo-Realist film,
I Vitelloni
StreetDance 3D
Sam Faulkner review
an enjoyable and crowd-pleasing portrait of some very talented entertainers
The Cove - Shallow Water, Deep Secret
Director: Louie Psihoyos,
Shivani Shah
If the people of Taiji in Japan are culpable, the world stands accomplice to the horrific massacre of one of the most intelligent animals on Planet Earth
Robin Hood (2010)
Directed by Ridley Scott
Starring Russell Crowe
Daniel Cann review
This is unlike most other adaptations ... I found this refreshing rather than sacrilegious
Iron Man 2
Directed by Jon Favreau
Daniel Cann review
At times it does play like a Republican's wet dream
Kick Ass
Daniel Cann review
This film takes a well-established genre and turns it completely on its head.
Shutter Island - Directed by Martin Scorsese
Sam Faulkner review
Highly atmospheric thriller scores Leonardo another hit
Green Zone
Daniel Cann review
'Bourne series' Director Paul Greengrass and actor Matt Damon team up again this time in War film/ political thriller 'Green Zone.'
The Crazies - Directed by Breck Eisner
A Sam Faulkner review
Refreshing remake scrapes all the right nerves
Youth in Revolt
Directed by Miquel Arteta - starring Michael Cera
Sam Faulkner review
a fresh, fun, and most importantly funny 90 minutes.
Avatar - Written and Directed by James Cameron
A triumph of spectacle and technology - a wonderful 'extra-human' drama
Sherlock Holmes Directed by Guy Ritchie
Daniel Cann review
Thrilling and faithful adaptation captues new audience for Doyle
Sherlock Holmes Directed by Guy Ritchie
Richard Crawley review
Robert Downey Jnr pulls it off
The Wolfman (2010)
Directed by Joe Johnston
Daniel Cann review
Disappointing remake of werewolf classic
In the Loop - Directed by A Ianucci
A Dan Crossen review
Raw real politics with a sharp bite
Generation Kill
Creators: David Simon, Ed Burns & Evan Wright
Dan Crossen review
Iraq war and the role of US soldiers based there brought in sharp brutal focus
Damages - Seasons 1-3
Dan Crossen
High tension legal drama on the cutting edge of white collar crime


ART & OPINION
The Rise of Popular Culture in Musicals – Theatre's saviour or Theatre's downfall? - Rebecca Felgate
During the latter half of the 20th century London's West End theatre business was booming. With musicals like Cats, Les Miserables and Miss Saigon drawing in audiences for decades, the new musical was being celebrated across countless stages in Theatre Land.
Didactic Science through Art
Andres Botero
The Mexican muralist Diego Rivera
(1886-1957); his artistic production can be understood as being a giant classroom for all the public in which science played a fundamental roll
Life, Literature and the Europeans
Allen Gibson
It is a wet and dreary Sunday morning. Cool rain trickling down, birds chirping, green everywhere. The May long weekend – a bank holiday, as the English would say. And I find myself in a very unusual position, reading European literature
The Nemesis that also faced Sylvia Plath
Abigail George
This is how I remember Helen Maartens. The Magi with their camels and the Owl House; their tethers tug like flame at my heartstrings and I wonder about her wounds, her coy magical healing, did she ever prepare a delicious, warm cake for her friend, that social worker that Fugard spoke so highly of
Della says OMG! By Keris Stainton
Joanna Maclean review
Good girls keep diaries. Bad girls don't have time. Frank and funny teen diary novel
Sphinx By T.S. Learner
Review by Daniel Cann
Alexandria, Egypt in 1977, on a dive to an old shipwreck archaeologist Isabella Warnock discovers an ancient artifact: an astrarium. This mysterious device is rumoured to have shaped the destinies of pharaohs and kings and even used by Moses at one time.
Harri Stojka
Marianne de Nazareth
Legend has it that gypsies are born musicians. Harri Stojka awed Bangalore's music aficionado's with his effortless musical genius

Previous Review Pages 2000-2008

Disclaimer:
Opinions expressed herein are wholly reflective of the writers and contributors to hackwriters. All work is copyright of the writers & hackwriters.com.
Hackwriters is a non-profit , non-paying journal but welcomes contributions
from writers. We reserve the right to publish and edit material in accordance
with our editorial policy- see submissions


Chilled to the Bone by Quentin Bates
CR Crime April 2013
Sam Hawksmoor review
This is the third Sergeant Gunnhildur Gisladottir mystery and it begins at a cracking pace and never lets up.
The Hunting
by Sam Hawksmoor
Evie Seo review
... fast-paced, thrilling, ambitious and thought-provoking, you'll definitely love this one
Toyko Vice by Jake Adelstein
Leroy B Vaughn Review
Eighty hours a week - there is no such thing as a vacation for reporters and no private life, while working the crime desk.
Do Travel Writers Go To Hell?
By Thomas Kohnstamm
Three Rivers Press (2008), 272 pps
John M. Edwards review
Thomas Kohnstamm's sadly neglected criminally negligent book "Do Travel Writers Go to Hell?" does not at all answer the medium-rare question it pretends to propose.
The Return of the Late Bruce Chatwin
John M. Edwards
For the late great Bruce Chatwin life was a journey to be taken on two legs. Obsessed with nomads, he periodically became one himself, ditching two successful careers
The Repercussions of Tomas D Q & A


An interview with Sam Hawksmoor on the launch of his new YA novel set during the Blitz.
Hawksmoor is a vivid writer of compelling details and action. CD
Review of eFiction Magazine - India
Michelle D'costa
Most of us need a reason to do something, a muse. For writers it has been eFiction India. Before this multi-faceted journal came into their lives their voice had been stifled.
The Longest Way Home : One Man's Quest for the Courage to Settle Down by Andrew McCarthy
John M Edwards review
"Often, the farther afield I go, the more at home I feel."
The Obsidian Mirror by Catherine Fisher
Sam Hawksmoor
Catherine Fisher specialises in complex dark, crowded stories with many twists, turns and betrayals.
Dominion by C J Sansom
Mantle Hardback Oct 2012
+ The Afrika Reich - Guy Saville
In 1952 Germany rules all.
Which side would you be on?
Rebel Heart by Moira Young
Scholastic
Sam Hawksmoor review
This is the sequel to Blood Red Road and it was always going to be a hard act to follow. Saba is haunted by all those she has killed...
The Almond Tree by Michelle Cohen Corasanti
Garnet Publishing
Published: September 2012
Sam North Review
Reading Michelle Cohen Corasanti's first novel one is immediately conscious that this is must surely be non-fiction. The details are so personal, so harrowing, yet so full of hope and triumph over evil, you desperately want it to be real.
50 Shades of Grey
James Morford Review
As I read E.L. James' novel it seemed vaguely familiar. It wasn't the genre, erotica. Nothing vague about that. Just about everyone has read erotica one time or the other.
A Land Without Jasmine by Wajdi Al-Ahdal
Published by Garnet
Sam Hawksmoor review
I have hesitated to write a review of 'A land without Jasmine', not because I didn't enjoy this beautifully written novella but because it has a lasting haunting effect that is hard to shake off
Tearing Up the Silk Road by Tom Coote
Publisher: Garnet Publishing (1 Aug 2012)
Sam North review
Tom Coote set himself a target of going the whole distance of the ancient Silk Road by public transport in just nine weeks... one needs determination and fortitude and a very strong stomach - and that's just for the many scary toilets experienced on the way.
How to Land a Spot in the Best American Travel Anthology
John M Edwards
Sloane Crosley can be congratulated for reintroducing us to authors not usually associated with travel magazines
In Praise of 'Vegan is Love'
James Campion
Author Ruby Roth's Alternative Literature for Kids
My wife is a vegan and we are raising our daughter vegan. I am not a vegan nor am I a vegetarian. I am, for those familiar with this space, nothing. I could scarcely call myself human, really. I traded in my integrity for a moped and a six pack of Genesee Cream Ale in 1981
On Speculative Fiction
Sam Hawksmoor
Why is it so hard to get the future right?
I grew up on Philip K Dick and his fantasies about global nuclear war, robots that were indistinguishable from people and a world engulfed by consumerism.
The Toaster Project, Or a Heroic Attempt to Build a Simple Electric Appliance From Scratch by Thomas Thwaites,
Charlie Dickinson review
a personal odyssey into consumer goods about us, represented by one modern convenience—the electric toaster
The London Book Fair 2012
Sam North
China and Digital signal the big changes
The Repossession by Sam Hawksmoor
Review by Charlie Dickinson
a compulsively readable thriller ...with sensitive characterization
Wasp–Waisted by David Barrie
Sam North review
The setting Paris - the cop Frank Guerin catching a case of a beautiful dead fashion model photographed by the killer in very expensive lingerie
Ghost Lights by Lydia Millet
Review by John M Edwards
Her wickedly perverse sense of humor is as deliciously burlesque as Dorothy Parker riffing at the Algonquin Roundtable.


Cold Comfort by Quentin Bates
Sam North review
2nd Outing for Sergeant Gunnhildur in this riveting Icelandic murder investigation. A terrific read rich in every detail.
The End of Money by David Wolman,
Charlie Dickinson
When I first heard of David Wolman's The End of Money: Counterfeiters, Preachers, Techies, Dreamers--and the Coming Cashless Society, I was skeptical. Dismissed it as a geek fantasy I might expect from a Wired Contributing Editor (which Wolman is). If people have faith in anything, it's the green stuff.
The Snow Child by Eowyn Ivey
Sam Hawksmoor
I think I must be a sucker for snow stories – even though I detest the cold. There is something strangely alluring about life in the Alaskan wilderness, about people who strive to make something out of nothing, literally carve an existence out of the harsh land with its long winters and short summers filled with mosquitoes and savage wild animals.
Beauty Plus Pity by Kevin Chong,
Arsenal Pulp Press, Vancouver, 2011, 256 pp.,
A Charlie Dickinson review
The narrator, Malcolm Kwan, a twenty-something Canadian-Chinese slacker, works in a used record store in Vancouver, BC. His parents wanted him to make something of himself.
The Mental Defective League
Dan Schneider review
One of the keys to Cochran's success is that his book is utterly without pretense, something that Salinger's book chokes on, from its lead character through its situations' preciousness to its hordes of addled devotees' wan and off-base interpretations.
On Editing a Novel
Sam Hawksmoor
I approached my own edit with alacrity, but not without some professional interest
Reinventing Collapse: The Soviet Experience and American Prospects, 2nd by Dmitry Orlov,
New Society Publishers, Gabriola Island, BC, Canada, 2011,
Charlie Dickinson
Reinventing Collapse by Dmitry Orlov is a welcome addition to "doomer" literature about societal collapse.
IQ84 by Haruki Murakami
Books 1 & 2
It is always a pleasure to read a new Murakami novel and for once the hype over this new one is justified. Having recently seen Norwegian Wood (the movie) I was reminded of the pleasure of reading his work and how he weaves so many simple inconsequential things into a complex and often fraught but always satisfying read.
The Sisters Brothers
by Patrick DeWitt.
Ecco, Harper/Collins, New York.
Charlie Dickinson review
I read THE SISTERS BROTHERS by Patrick DeWitt expecting a literary treat: Here's one of six 2011 novels short-listed for the Man Booker Prize
Trackers by Deon Meyer
Sam North review
Complex spy/action thriller set in crime infested South Africa that grips you completely
Death and the Penguin by Andrey Kurkov
translated from the Russian by George Bird,
Melville House Publishing, 2011, 232 pp.
Charlie Dickinson
Death and the Penquin by Ukrainian writer Andrey Kurkov recalls the classic Miss Lonelyhearts by Nathanael West. Both novels are rich with black humor about writers working for cynical newspaper editors and publishing under pseudonyms.
Things We Didn't See Coming
by Steven Amsterdam
Publisher - Vintage
ISBN 9780099547044
Sam North review
a wonderful examination of a crack in time, haunting, passive, yet compelling.
The Life of Edgar Sawtelle
by David Wroblewski
Sam Hawksmoor review
an emotional roller coaster and well deserved of its worldwide success
Ship Breaker
by Paolo Bacigalupi (YA Fiction)
'A brilliant thrilling insight into
America's Post-Oil Future'
Sam Hawksmoor
B1137-NH3
The Fantastical Ascent Of Jason Sanford
Dan Schneider essay
While I think Sanford is a high quality writer, even more so than his quality being of the essence and cogence here, this essay will descry why Sanford is an Important writer
Carte Blanche
By Jeffery Deaver
Daniel Cann
The problem facing every author tackling James Bond is they will always be compared to creator Ian Fleming's version.
The Identity Factor
By James Houston Turner
Dan Cann
This thriller comes from an author with a past as colourful as the characters and events he creates.
Ford County Stories
By John Grisham
(Pub May 2011)
Daniel Cann
What John Grisham attempts with 'Ford County Stories' is to take the reader into the world of the rural small town of Clanton, Mississippi in America's Deep South.
The Rational Optimist
Nick Lewandowski
The sky is not falling. Climate change will not destroy human civilization. Our fossil fuels will last long enough for us to develop alternatives and contrary to popular opinion the world will be a better, cleaner and safer place a hundred years from now.
On Failure
Michael Hoffman
I am a failure. I am not boasting. I speak seriously and soberly, based on a modicum of self-knowledge painfully acquired.
Lake Charles by Ed Lynskey
ISBN-13: 978-1434430465
Wildside Press (June 2011)
Sam North review
What Carl Hiaasen did for Florida, Ed Lynskey has done for Tennessee in his funny and slick Appalachian noir thriller.
The Makioka Sisters
Dan Schneider
Junichiro Tanizaki's 1948 novel, The Makioka Sisters, or Sasameyuki, whose Japanese title is Light Snow), is often referred to as the greatest of last century's novels from Japan
The Wages of Destruction: The Making and Breaking of the Nazi Economy by Adam Tooze
Nick Lewandowski review
Adam Tooze's mammoth dissection of Nazi Germany's economy, The Wages of Destruction, is not for the faint of heart.
The Three Stations by Martin Cruz Smith
Sam Hawksmoor
I admit I am a long serving fan of Renko, a cop in constant threat of dismissal, his brilliant record of solving crimes worthless in a country were corruption is the norm and no one actually wants crimes solved.
Eastern Approaches: Shaken, Not Stirred
John M Edwards
Was Scottish Adventurer Sir Fitzroy Maclean the real-life prototype of James Bond?
Frozen Out by Quentin Bates
Robinson Publishing (27 Jan 2011)
Sam North review
This is the first in a brilliant new detective series set in Iceland and featuring police sergeant Gunnhildur of Hvalvik's small police force. A body found washed up on a beach at her fishing village sparks a nationwide investigation that grows in proportions and national importance.
How to Live Safely in a Science Fictional Universe
by Charles Yu
Sam North review
This a novel about the perfect time you will never have with the perfect girl you will never meet, in a life never lived in a time that never happened and a dog called Ed
Where Men Win Glory by Jon Krakauer
Callie Wallace
Usually averse to military sagas, and certainly not expecting to be captivated by Pat Tillman's story, I nonetheless decided to give this book a chance. After all, Krakauer's other books are full of remarkable storytelling and compelling characters.
Rat Girl by Kristin Hersh
Paul Valentine review
Let me get one thing straight. I adore Kristin Hersh, even knowing that she would hate that.
The Magicians by Lev Grossman
Sam North review
Anyone who ever saw 'Igby Goes Down' or read Donna Tart's 'Secret History' would relish more of the same. Quentin Coldwater has discontent and preppy New York down to a tee and although being miserable is every teenagers right of passage, being excessively bright with it only heightens the disillusionment. Mix in 'The Royal Tenenbaums' and you have the right perspective to enter the world of 'The Magicians'.
Warrior Odyssey by Antonio Graceffo
David Calleja review
If you are going to set your sights on achieving a goal, approach the tasks with passion and ferocity. New York-born Antonio Graceffo's sixth book, Warrior Odyssey, does just that,
The Wind-up Girl
Paolo Bacigalupi
Sam North review
Brilliant insight into our terrifying future after a population crash. Stunning and vivid biogenetic noir.
I Have Waited and You Have Come by Martine McDonagh
Now available as an e-book from Myriad Editions July 2010
ePub ISBN 9780956251596
A bleak take on a post-apocalyptic England; flooded, introspective, obessive and retreating into primitive eco-living. Dark literary lanscapes await you.
Apathy for the Devil by Nick Kent
Jordan Drury
his commitment to narration is utterly compelling, with convincing yarns concerning his hand in the creation of the Sex Pistols
A Tree Grows in Brooklyn by Betty Smith
Walt Bertelsen
Burning the Ugliness: It's not what you look at that matters, it's what you see
The Immoralist, by Andre Gide
Dan Schneider review
One of the hallmarks of great art is that it not only defines its time, but transcends it, as well. In reading over the Dover Thrift Edition of Andre Gide's 1902 novella, The Immoralist (L'Immoraliste), this fact came home pointedly.