A Walk on the French Side
Jane Anderson
The Route is the French leg of the famous Camino, St Iago de Compostella becoming St Jacques. It starts at Le Puy en Velay, famous for lentils but with a rich history and architecture that overshadows the humble pulse.
Vive le Renault 4L!
David H. Mould
"Do you have a lot of 4Ls in the United States?"
The history of the French automobile industry lives and breathes—or rather wheezes—in Antananarivo and other Madagascar towns.
9 Best Places for Bungee Jumping Around the World
Valentina Yepes


Visiting with the Treasures
of the British Library
Bonnie Devet
It's a British morning, with its customary grayness suspended heavily from the sky. Eager souls, including me, are queuing along London's Euston Road, alining a ramp before the entrance to the British Library.
The Certosa di Calci
Brian Appleton
Once when I was a teenager, I decided I wanted to know what it was like to be a monk. Somehow my mother arranged for me and my brother to spend two weeks in the Carthusian monestary near Pisa, the Certosa di Calci.
Cado - Bretagne
Keith Perkins
Dawn has broken and I lie recumbent as a nascent dawn softly bathes our bedroom in a grey light. A distant rooster crows.
Bretagne
Keith Perkins
It's a sunny, breezy late September morning as my son Colin and I stand on the docks at the Port de Foleaux--a collection of a few hundred sailboats on the Vilaine River in southern Bretagne.
How to fall in love with Barcelona in 4 days - Jeremy Raynolds
Haven't decided where to go on holidays yet? Travel to Spain!
Explore authentic Amsterdam during your first visit
Paul-Christian Markovski
Amsterdam is fun. The tourist crowds not so much. They can tire you when you are keen on exploring the city and the locals' way of living. Check out the following advice on how to avoid the tourist crowds
Happening on Claddagh
in Ireland: 2 Hands, 1 Heart
Carrie Bailey
Outside of Catholicism, Celticism, and faeries, the Irish lesson is one of human stubbornness: authenticity. Protect what you believe.
Getting to Dublin
Chris Brauer
It started with what was probably good advice from my travel agent. "Small airports have a tendency to cancel their flights without much notice."
Into the Sahara
J. Jaye Gold
Last night we crossed the border. The guards kept us there for four hours, searching our belongings in hopes of finding anything that would justify the payment of a bribe.
Petra by Horse, Mule and Donkey
Elizabeth von Pier
It is early morning and the sun is casting shadows on the monumental canyon walls leading into the Siq, a half-mile narrow passage used to enter and exit the "rose city" of Petra in the Kingdom of Jordan.
A Blindspot in Turkey
Nina Nooit
Ispir, a small town tucked away in the mountains behind Turkey's Black Sea coast, in the historical area of Pontus, is a blind spot on any travellers' map. I spent a few days there, feeling stared at ...
Why Going on Israel Family Tours is a Great Idea
Jason Haze
Are your children going to have their school break soon? Then it's time for you to take a leave from work and book one of many Israel family tours right away!
Art Shaped Box
Steve John in Madrid
According to Hemingway "Nobody goes to bed in Madrid until they have killed the night". I had more tweaked it's nose and ran away but sleeping above one of his old haunts meant I was entitled to a lie in.
Festivals, Friends & Fishermen in Accra, Ghana
Elizabeth von Pier
Accra, Ghana was a unexpected surprise. I went there with my sister who was on a volunteer work assignment...
Ljubljana:The Green Capital of Europe 2016
Ljubljana, the city that loves dragons currently holds the title of Green capital of Europe.
The World Before Bach: the 13th Misteria Paschalia Festival
Krakow, 21-27th March 2016
Elizabeth Schotten Merklinger
For eight days Krakow, Poland's second city and cultural capital, hosts the Misteria Paschalia Festival during Holy Week, on the days just preceding Easter, when the city is suddenly filled with Baroque music
Three continents -Twenty countries - Rebecca Lowe's
Bicycle Blog to the Middle East
Podgorica, Montenegro to Serbia / Kosovo border
Total miles cycled: 1,340
How Web Writing Work Can Pay for Long Term Travel
Sean Lee
Believe it or not, it's possible to trade in your life as an American office worker for a life of perpetual travel in some of the world's most exciting places.
Mount Tabor & the Sternbergia lutea Neil Manspeizer
Mount Tabor is located in the lower Galilee region of Israel. From its slopes one may look toward the Plain of Megiddo. This spot is believed to be the exact location where the world will one day end.
Operation Irish Castle
Dan Morey
We knew when we got back from Europe someone would ask us if we'd seen any castles; and if we hadn't seen any castles they'd give us that tragic look that said, 'Oh, how sad...'
My Family's Fair Harbor
Leanna Johnson
Come with me, back to Scotland, to the cliff that faces my family's land — and the sea. We'll sit and sip a cuppa as dolphins cross the Sound of Jura, fins flashing just above the horizon.
Greenland: A Melting Arctic Wonder
Icebergs the size of skyscrapers and a domineering ice sheet taking up more than 80% of the total landmass - but it is suffering from the terrible consequences of global warming.
Bloom's Footsteps: My Dublin Odyssey - Alex Worthy
It was a pain to wake up at 4 in the morning to catch our Ryanair flight but it was rewarding to see Dublin so empty.
Hapsburg Trieste Dreams
Dr Steve Collins
The more I explore Trieste the more apparent was the Hapsburg cultural legacy in this outwardly Italian city
Make Africa Your Winter Escape
Ibtisaam Ganief
Breath-taking sights, exciting wildlife, friendly people and a fantastic climate
Chicken Man
R.J. Fox (More from Love & Vodka)
Sergei turned off the main road, onto a very narrow, pothole-laden dirt road that seemed barely wide enough for a bike—let alone a car. Yet somehow Sergei managed to make the car fit, even if it meant scraping against a tree from time to time.
Top Dubai New Year's Eve
Ibtisaam Ganief
New Year's Eve is a night where friends and family get together and celebrate the success of the year that has just passed
Earworms in Bohemia
Jane Anderson
What is it about Smetana? As we walked across Charles Bridge, having been in Prague less than an hour, I realised that I had developed an earworm.
Andriy Rozumovskyi musical festival competition of young performers - Kateryna Dzekun
This good tradition started in 2012 in Baturyn palace when we celebrated the 260th birthday anniversary of Andriy Rozumovskyi
The Constitution of Pylyp Orlyk
the first democratic constitution in the world - Kateryna Dzekun
One may claim that the modern history of a nation begins with its constitution.
Rozumovskyi Palace
Ukraine Hetmanate
Kateryna Dzekun
The imposing Hetman palace in all its beauty can compete with the most distinguished palaces of the world
Germany's Other Forest
David McVey
In the Saar-Hunsruck you can find peace, quiet beauty and the sense that few other English speakers have bothered to seek it out.
In the Shadow of Never Mountain
Matt Norcini
The church bells echoed through the quiet town streets of Berat, Albania. It was 6pm, and it was time for giro. We had read about this tradition of "total town promenade" and, honestly, thought little of it.
Back in Transylvania
Josef Oberwinzer
"I hope it will be totally crazy" was my new German friend's mantra ever since we agreed to drive to Transylvania together.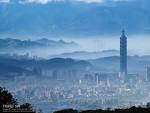 Best of Taipei by Metro in 5 days
Gisele Ribeiro
Taiwan is a great option to get exposed to Chinese traditional culture without too many bureaucratic restrictions. It is also a valuable gate to Asia as well.
Thailand: 5 days by boat & metro.
Gisele Ribeiro
Our first adventure riding the metro in Thailand was getting to the vibrant Ratchada Night Market, where there is a vast variety of cheap and exuberant clothing and all sorts of exotic merchandise.
The forgotten hinterlands of India
Andrew McKean
"India lives in her seven hundred thousand villages" - Mahatma Gandhi


The Chronicles of Cambodia
Vlad Linder
I set off to a place, where you could hardly hear a foreign tongue and where you wouldn't have pancakes with strawberry jam for breakfast.
UAE becomes hub attraction for international film-making
Marwan Asmar
The UAE is becoming a prime location for top international movies. Today, it stands as the third global center for film-making after Hollywood and Bollywood.
Jaipur - the Pink City
Murli Menon
It's Holi and where else to enjoy it other than the colourful state of Rajasthan. Boarding the Aravalli Express at Ahmedabad, I arrive at Jaipur Station at 8 p.m.
Jodhpur Blackbuck Sanctuary
Murli Menon
The forests around Jodhpur are dry deciduous with patches of Khejri trees which vie against each other for space. My resort has several green trees, which are soothing to one's eyes.
Raipur Fort Rajasthan
Murli Menon
Visiting the Raipur Fort luxury homestay at Raipur in Rajasthan. High velocity winds are a constant feature of Raipur and they blow through the Khejri groves and coupled with the sounds of crickets ...
Riding the Elephants
Joe David
When I hopped my silver jet to India, it was only with one thought in mind: to ride the elephants.
Visit to Laguna Anjuna Resort -
Murli Menon in Goa
Goa is a paradise for all those who love the sun, the sea, the sand and the surf. Laguna Anjuna is a short walk away from Anjuna beach, one of the many beaches that dot the coastal highway from Goa to Kerala.
Trekking in Kalaw
Daniel Webster
I took the bus from hot and steamy Mandalay and in the former British
hill station of Kalaw was greeted by two bright smiles from my guiding couple, YuMon and Phyo.
Borra Caves in Araku Valley
Murli Menon
Araku Valley is a paradise for all those who love the sun, the mist, the clouds and the hills.
Tadoba National Park
Walter Moore
Want to enjoy a vacation in the wilderness? Tadoba National Park promises to offer matchless beauty and excitement for all wildlife lovers.
Temples, Torii & Tatami on a culture-crammed Tour of Tokyo
Elizabeth von Pier
The Japanese love to give gifts, often for no reason at all, and we found that even the smallest purchase from a street vendor came nicely wrappedSilky Suzhou: Venice of the East
Eric D. Goodman
Silk is what put Suzhou on the map. That, and the gardens, which date back to the Ming and Qing dynasties.
Shanghai in the Fast Lane
Eric D. Goodman
The sheer density of Shanghai sort of hits you in the face as you drive into it. Some say the city is literally sinking under the weight of it's own development. It's also said that half of the construction cranes working in the world are in China - and most of them are right here in Shanghai.
Boating with the geese at Prayag
Murli Menon
One of the most nature friendly spectacles at Prayag is to watch hundreds of migratory birds stopping over during their long migratory journeys from Siberia to India.
Panamik – Nature's own spa
Murli Menon
After spending three weeks at Leh, I came to know about the sulphur springs at Panamik, which offered miraculous cures for arthritis, digestive ailments and skin diseases.
Why Go To India?
Martin Noval
Indians are overwhelmingly untroubled, healthy, joyous, life-affirming people, a fact that anyone who has spent time in traditional villages and among local people can affirm.
Manila in the Year of the Monkey
Fred C. Wilson III
Walking through Manila's Chinatown during New Year's celebrations is an experience in itself.
Philipine Art - Alive with Color
Fred C. Wilson III
A nation's art is a mirror into its soul; it reflects the cultural milieu a country is part of; Filipino art isn't any different. Filipino canvases are awash with vibrant colors.
Asan World Flower Botanical Garden
Tamara in Korea
This was my destination for an escape from winter. Despite its international flavor, this garden is somewhat off the beaten track for foreign tourists
Canberra: A Colonists Dystopia
Sian Davies
Canberra is a place where politicians, military chiefs and top civil servants enjoy their affluence in a purpose built utopia for the ruling classes.
Western Australia Road Trip: Pros & Cons - Samantha Lego
After 30 days, 7,364 kilometres, $1,500 in petrol costs, countless litres of wine and more than a dozen road kill cows, my travelling partner and I joined the ranks of hardened road trip warriors
Hunting for Leeches and Treehouses in Southern Laos
Matt Norcini
"Are you scared of leeches, Matt?" It wasn't a question I had been prepared for or was thinking about.
Butterflies of a Dark Light
Bad Mike on Kudle Beach
It is as difficult to hang yourself in a hammock as it is to slip the panties off of a spinster virgin at an Episcopalian revivalist picnic.
Carving A Piece Of Cambodia
Paige Lim
"Clink, clink, clink". Every strike of the hammer sends my chisel plunging into rough sandstone, dislodging tiny chunks which scatter haphazardly across the table.
The Ring of Fire
Frank Beyer
Volcanic slopes of Central Java, terraced potato fields, farmers in conical hats, hell yea. I was finally getting the feel of the finest tropical island in the world.
Three Strangers and a Writer on the Magome-Tsumago Trail: A Journey - Sze-Leng Tan
Never did I realise that the trail I followed that day was an answer to my heart's calling.
The Grand Oak, Coorg, India
Marianne de Nazareth
It's a pretty comfortable five hour drive from Bangalore, if you are looking for a quick getaway from the chaos that the city has descended into. The Grand Oak is the bliss, that stressed souls need.
Spiritual Nepal on two wheels
Junesh Twana
It was ready to leave the dust, noise and disambiguated traffic of Kathmandu behind for seven days.
Dalian Rocks!
Frank Beyer
Dalian, a city in the north-east of China, lies on the southern tip of the Liaoning peninsula and faces Korea across the yellow sea.
A search for a piano in Beijing
Adam DiFrisco
It was my last night in Beijing after being in the city for a month...
How To Travel With Nerve Damage
Ben Hill
This is travel how-to, without a medical diagnosis




It Happened at Little Big Horn
Bonnie Devet
Time haunts the Little Big Horn. On top of Last Stand Hill ... sits an obelisk, the kind Victorians loved to raise during the 19th century in order to honor the dead.
Miigwech
Tyrel Nelson 6.10.19
A week with Xperitas in White EarthStarstruck
Claire Grulick on Mauna Kea Hawaii
"I think that's the tail right there"
"I thought that was the belt?"
"No, no. Because that's the Little Dipper"
Lost in Translation: Learning the Cartagena Hustle
Ashley Harvey
We carefully crawl our way to the top of the mud volcano; sunscreen, clay, fresh water wafting in the air. It's a frenzy.
Onwards to Colorado Summers
Jelly Stone
Summer is the time when Colorado lets its hair down and enjoys. So, be sure that you'll meet many locals and tourists on your hiking trails,Miami & NY in the Fall
Sam Hawksmoor
Miami is just perfect in November....
Murals in the Jungle
Benjamin Schick in Cuba
Dust swept up and gravel crunched as the old military transport truck that had probably been on the island since before the Revolution, battered its way up the rustic mountain road. The chill of the morning air cracked across my face like a whip.
Ottawa Music & Beyond Fest 2018
Elizabeth Schotten Merklinger
Ottawa chamber music summers have become quite famous and now attract throngs of music lovers to the shores of the Rideau River.
Nashville Skyline
Duncan Shaw
So, why was I going to Nashville? Why would I try for a year to make this happen: after two prior dates didn't work out, I made sure the third time was the charm, but why?
Border Crossings
Kara Dyer
International travel can be a stressful activity. This includes the planning process, deciding on the perfect location and the perfect accommodations. Then the packing; oh the packing! ...
La Jinetera
Barbara Torresi in Cuba
While waiting for Mr Right to rescue her from a life of hardship she rarely passes up an opportunity to make a few bucks
Falling off the Wagon at the Chicago Lowrider Festival
Todd Wells
My brother-in-law is a car guy who likes tinkering. I thought a bunch of cars that have been trained to sit up and hop would be perfect, both for him and our kids.
This is Cuba
Joe Zoyhofski
When my cousin asked me if I wanted to drive his 1957 Ford Club Victoria, of course I told him yes. That was a mistake ...
Havana Visit
Jerry Alan
It was heating up on the balcony. Laurant, laboring on a homonym, was trying to finish his sentence but a desire to crawl back into bed with Tahimi kept returning to his mind. It was 12:30 pm and she was still asleep. He was up since nine.
How to Manage Your Money While Traveling
Joe David
A US$100 can shrink seriously if you don't shield it from the money grabbers (bankers, fluctuating exchange rates, money exchangers, and more) ...
How to Spend 48 Hours in South Beach -
Elizabeth von Pier
I'm a landlubber spending two days in South Beach between the end of a cruise and the beginning of a vacation in the Virgin Islands.
Miami for the Art Lover
Elizabeth von Pier
Miami itself is an open-air art museum. It's a joy to walk along Ocean and Collins Avenues in South Beach and admire the pastel and neon art deco buildings which now house hotels, cafes and restaurants.
Pure Escapism at the Arizona Inn - Jane Cassie
The natural beauty of the Sonoran Desert embraces the cosmopolitan city of Tucson that sprawls over 495 square miles. Signature Saguaros stand at attention with their arms stretched skyward, proudly displaying their heritage.
Headed for the Devil's Nose
Tyrel Nelson
The northbound coach charges into the night. Not a word can be heard; the roaring of the motor provides the soundtrack to an otherwise silent ride.
Taxco-City of Silver
Fred C. Wilson III
Taxco is officially known as one of Mexico's 'Pueblos Magicos' Magic Towns thanks to its excellent crafters, colonial buildings and magnificent scenery.
Beautiful Vancouver
Fred C. Wilson III
Vancouver's a city of wondrous excitement, a world class city which boasts of fine art galleries, great restaurants and more
Rio: Summer 2016
Maddie Koehler
Rio offers a plethora of activities and culture to explore, and our favorite way to do so is through its magnificent food.
Celebrating Cape Breton Island
Habeeb Salloum & Muna Salloum
It was time to discover why Nova Scotia declares Cape Breton Island, 'the masterpiece where your heart will never leave'.
Taste of Chicago
Fred C. Wilson III
What is the biggest, the most popular, and most well attended culinary event in the world…take a guess…give up? The Taste of Chicago is the world's largest outdoor food fair. It's the quintessential event of Chicago summers.
San Juan del Sur,
Gateway to Nicaragua
Janet LoSole
The hangover from Nicaragua's protracted civil war persists. Dire warnings from our Costa Rican neighbours about the danger I would face made me nervous about visiting there on my own with my two little girls.
Visit Ram's Head Inn - Shelter Island
Escape to Cool Summer Evenings
The lounge's live music nights have become a favorite for classic rock and jazz lovers
Driehaus Museum - Edwardian Era - Fred C Wilson 111
The Dreihaus Museum is a living testament to a much quieter time when quality craftsmanship was the measure of a person. It's a study of the Gilded Age and all things Edwardian.
The Cartagena International Music Festival 2016
Elizabeth Schotten Merklinger
Music lovers from around the world gather in Cartagena, Colombia, for the annual International Music Festival. Renowned musicians from across the globe fill the city's plazas, churches and theatres with music.
Volkswagen, Vagabond, Vistas
Lloyd Ryan Beere
What I may have originally thought a hoax or possibly a scam turned out to be one of the greatest and most fulfilling things I have done alone
Christmas in Chicago
Fred C. Wilson III
Christmas in Chicago can be a wonderful experience if you know where to go.
Letters from Belize
Caroline Ervin
We landed in Belize - the bus creaked off in the direction of the orphanage, and I saw a land so beautiful that I wanted the ride through it to last forever
Wyoming - The Big Empty
Fred C. Wilson III
It was my first bus trip out West. I've always wanted to see the majestic Rocky Mountains close up
Upstate New York
Ivan Maddog Noble
Some stretch of stone between Albany and Syracuse. Generations of forgotten old men lived in these timber palaces.
Hub Of All Action- NYC
Rachel Duggan
Fast pace walking. Honking cars and taxis. Crowded streets. Many cities sound like this but there is no other place like this one. New York City.
Twin Oaks - A Utopian Community
Fred C Wilson 111
It was my inaugural drive in '67; my first time behind the wheel. And there was a horrific hurricane brewing out east.
Tucked N - The Smoky Mountains
Marianne de Nazareth
We were searching and trawling the net, to be able to spend a day in a cabin in Pigeon Forge, Knoxville.
Ontario's Lake Country along the Maple Syrup Trail
Habeeb Salloum
In one of Canada's most picturesque regions with gleaming lakes and rivers it is Maple Syrup Season!
Reclaiming the Land of the Kawarthas
Habeeb Salloum & Muna Salloum
The region of Peterborough and the Kawarthas is a tourist destination par excellence.
Day-Tripping Out of Portland: 6 Striking Natural Wonders in 3 Days - Tonia Hauser
all photos © Tonia Hauser 2015
Visiting the city? Take time to appreciate Oregon's breathtaking beauty, just outside.
Travels with Mathias in the Yucatan
Elizabeth Schotten Merklinger
"We were told," said Mathias, "that this is really the entrance to the underworld."