The Guns of Central America
Alex
This bizarre trip, from Havana to San Salvador, took me through five levels of Central American gun culture. My journey started in Havana – probably the safest capital in Latin America.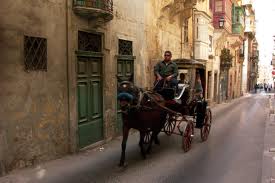 Streets of Valletta
Dene Bebbington
Valletta is a cosy, walkable capital city. Located on the Sciberras peninsula, it's just a mile from the city gates to Fort St Elmo overlooking two natural harbours its sandwiched between.

The Cruel Dumbness of Ron DeSantis
James Campion
Or How to Use Innocent Humans as Political Props and Get Sued - He is the leading Republican candidate for president if Donald Trump goes to jail for stealing classified government documents, defrauding the state of New York, or fomenting an insurrection against the United States

Some Days Are Like This
Juliana Perry
Plaguing my mind more often than not these long evenings are those five simple words. The phone is silent and the remains of my own dinner sit haphazardly in the sink
The Customer isn't always right
J A Laraque
Have you ever been somewhere such as a store or a bank and someone in front of you is getting all loud and making a scene about something that is completely their fault?


Sustainable Changes to Your Everyday Life
Indiana Lee 9.19.22
Thinking about what you eat or you wear can make a huge difference