The Thanksgiving Dinner

2016


Martin Green
Ah, Thanksgiving. The time for families to get together. This year we were scheduled to go to Ellen's sister Sophie and her husband Mort's for the annual feast. And I'd have to deal with Mort's crowing after Donald Trump, to everyone's surprise, not to say shock, had won the presidential election.
Patrick
Allen Cook
Joan first met Patrick in a dumpster. This altercation had a lot to do with the neighborhood in which she lived.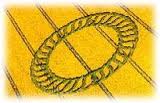 Endtim

e

- Panic in BC
'In life we have three choices: the discipline of self-sacrifice, the congregation we choose to be with, the laws we choose to obey.'
The Word according to Prophet Arnold

The Book of Dust Vol.2:
The Secret Commonwealth
By Philip Pullman
Sam Hawksmoor review
An extraordinary tale of sadness and heroics and uniquely in fiction, the main protagonist being a pine-marten desperate to restore happiness and imagination to his mistress.
TERMINATOR: Dark Fate
Directed by Tim Miller (Deadpool)
A return to form in the latest Armageddon thrill