Lonely Castle in the Mirror
Mizuki Tsujhmura
ISBN: 978-1-5291-7666-7
Penguin Books
• Sam Hawksmoor review
A haunting Japanese story of longing and fear
Rule of Wolves by Leigh Bardugo
Stunning conclusion to the King of Scars
The Book of Dust Vol.2: The Secret Commonwealth
By Philip Pullman
David Fickling Books
• Sam Hawksmoor review
An extraordinary tale of sadness and heroics and uniquely in fiction, the main protagonist being a pine-marten desperate to restore happiness and imagination to his mistress.
Tool of War
(Ship Breaker #3)
by Paolo Bacigalupi
ISBN13: 9780316220811
• Sam Hawksmoor review
Brilliant, violent end to the trilogy
A Skinfull of Shadows
by Frances Hardinge
Macmillan Childrens Books
• Sam Hawksmoor review
a wonderful fantasy about a girl, a bear, ghosts and the English Civil War
The Loneliest Girl in the Universe
by Lauren James
Walker Books (2017)
• Samantha Maw review
A very memorable and enjoyable read for a teenage audienceThe Darkest Minds
by Alexandra Bracken
Quercus Childrens Books
• Sam Hawksmoor review
If ever there was a perfectly scary Trumpian YA novel – it's this one.
The One Memory of Flora Banks
by Emily Barr - Penguin Books 2017
• Sam Hawksmoor review
It's quite a brave thing to do – write Momento for teens.
The Promises of Dr Sigmundus:
The Hollow People by Brian Keaney
• Sam Hawksmoor review
If you haven't met Dante, the poor downtrodden kitchen boy working in a mental institution akin to the terrifying Shutter Island, you are missing something important from your libraryRed Queen by Victoria Aveyard
Orion Paperback
• Sam Hawksmoor review
This is Cinderella re-invented for the 21st Century.
The Doubt Factory
Paulo Bacigalupi
• Sam Hawksmoor review
a modern take on the Patti Hearst story with a really hard message about the drugs you swallow
Twist by Tom Grass
Orion Books
• Sam Hawksmoor review
It was only going to be a matter of time before they snatched Charles Dickens from the dead and applied the jump leads. It you are at all wary that Oliver Twist can't be touched like some holy relic, too precious to update –
I have news for you Twist is terrific stuff.
Found by Harlan Coben
Indigo
• Sam North review
This is the third story in the Mickey Bolitar stories and remains as fast paced and quick to the chase as you'd want from the thriller writer Harlan Coben.
Skink - No Surrender
by Carl Hiaasen
• Sam Hawksmoor review
an exciting adventure of a boy growing up and taking on responsibility for the first time in his life to save a girl
Going Home by Cliff McNish
Published by Orion
Talking dogs usually inhabit cartoons. They're cute and kids love 'em. Ugly, difficult, unwanted talking dogs is a totally different thing entirely
Storm Chaser by Sheila Rance
Orion Books
Pub 8 May 2014
There is a clever rat that weaves its way throughout and an assassin that cannot be trusted by anyone.


Shadows & Haze
Books 1 & 2 by Paula Weston
• Sam Hawksmoor review
Angels seem to get themselves into a lot of trouble when they walk the earth


The One Safe Place by Tania Unsworth
Orion Children's Books
• Sam Hawksmoor review
Tania Unsworth has conjured up a curious mix of dystopian future and Billy Bunter at Greyfriars that is quite disturbing.


The Coldest Girl in Coldtown
Holly Black
Indigo
ISBN 978 1-78062129 6
• Sam Hawksmoor
The moment I saw that this was by Holly Black, author of the wonderful 'White Cat', I wanted to read Coldest Girl and Holly Black doesn't disappoint, she smacks you in the eye from the very first page


The Fate in the Box by Michelle Lovric
Orion Hardback -
• Sam Hawksmoor
A complex delight with vivid writing that brings old Venice
to life in a way that only Michelle Lovric can do


The Masque of the Red Death by Bethany Griffin
Indigo Books
• Marcel D'Agneau
Steampunk pastiche goes awry


The Hunting
by Sam Hawksmoor
• Evie Seo review
... fast-paced, thrilling, ambitious and thought-provoking, you'll definitely love this one


If You Find Me by Emily Murdoch
• Sam Hawksmoor review
Carey has never known anything other than surviving, starving, hunting squirrels for meat and raising her little sister 'right'
Race the Wind by Lauren St John
Orion
• Sam Hawksmoor review
Young readers of this exciting eventing/thriller might not know that that the author is channelling Rocky Balboa but the guiding hand that led to his success it there to help Casey if she can rise to the occasion
The Hunting by Sam Hawksmoor
• Tom D Harris review
The thriling sequel to 'The Repossession' is out.
Now it gets really exciting


A Crystal Horseman
Bad Tuesdays Book. 5
by Benjamin J. Myers
• Sam North review
Publisher: Orion Children's Books
ISBN 9781842556436
Saving the best for last. Ben Myers has delivered an action packed page-turner that makes compelling reading.


The Droughtlanders
by Carrie Mac
• Sam Hawksmoor review
The Droughtlanders gets to grips with climate change, revolutionary politics, regime change, circuses, cowardice and the terrible price of jealousy and revenge.


Burning Mountain
L J Adlington
Hodder Children's
ISBN: 978-0-340-95682-3
• Sam Hawksmoor review
This is an arresting approach to telling a Second World War story from the German point of view.


The Hunger Games- MockingJay
Suzanne Collins
Scholastic
ISBN: 978-1-407109-37-4
• Sam North
'If We burn you burn with us'


The Gryphon Project
Carrie Mac
Paperback: Puffin Canada
ISBN-13: 978-0143168140
• Sam North review
Never worry about death again, everyone gets three chances at life - whether you want it or not


The Bad Tuesdays - Strange Energy
by Benjamin J Meyers
• Sam Hawksmoor review
ISBN: 978-1-84255-640-5
Orion Books
Strange Energy is the second book in the Bad Tuesdays horror series and it grips from the first page
Blood Alchemy Part Three out now
The Bad Tuesdays – Twisted Symmetry
by Benjamin J Myers
Orion Books
ISBN: 978 1-84255 641 2


Sisters Red by Jackson Pearce
Hodder Childrens
ISBN: 978 1 444 90058 3
Published 3 June 2010
• Holly Trinder
Fairy tales are not all made up, this is what the March sisters are forced to accept. Red Riding Hood grows up and gets very scary indeed.


I'd tell you I love you but I'd have to kill you Ally Carter
Publisher: Orchard (6 May 2010)
ISBN-13: 978-1408309513
• Cathy Smedley
Love - Kill is an exciting ride through the turmoil of a teenage girl's mind


Mission Telemark
By Amanda Mitchison
Walker Books Ltd. 2010
ISBN: 978-1-4063-1104-4.
• Bella Osborne
Mission Telemark tells the tales of four teenagers trained as Special Operations Agents in the Second World War, risking everything to prevent the making of a nuclear bomb in their native home, the now Nazi-occupied Norway.


Pastworld by Ian Beck
ISBN: 9780747581734
Published: Bloomsbury Oct 2009
• Sam North review
What evil is loose in this Victorian theme park?
Who will save the beautiful tightrope walker Eve from the murderous Fantom?


Master of Misrule by Laura Powell
Orchard Books Feb 2010
ISBN 978 1 40830 237 8
• Gareth M Bryant review
Powell really has outdone herself, setting a new standard for future publications
Tapas and Tears by Chris Higgins
Hodder Childrens
ISBN: 978-0-340-97077-5
• Emily Rogers review
a bright, easy and fun read, which is perfect for an audience of 11+ girls
Rebel by R J Anderson
Orchard Books
ISBN: 978 1 40830 737 3
• Megan Webb
a book that grips you from its opening line; 'the Queen is dying' through to the end - the sequel to Knife
Falling Hook, Line and Sinker by Helen Bailey
ISBN-13: 978-0340989234
Hodder Childrens (Jan 2010)
• Carrie Baxter review
Electra and Jack are back and still fighting
Princess for Hire by Lindsay Leavitt
Egmont Books Ltd
ISBN-13: 978-1405246125
• Agnes Rae review
Princess wanted - must be able to travel
In My Sky at Twilight - edited by Gaby Morgan
MacMillan Books
• Kelly Bianchi review
Poems for Twilight lovers
Phillipa Fisher and the Stone Fairy's Promise by Liz Kessler
• Ella Measey review (age 10)
A good book for all those who like fairies
Witch Breed by Alan Gibbons
Orion Books 1 July 2010
978-1-84255-780-8
• Sam Hawksmoor
Part 4 of Hell's Underground
'a terrifying exciting exposé of England's inglorious past'
Miss Understanding 'My Summer on the Shelf'
by Lara Fox (1 May 2010)
ISBN: 978-0-340-98883-1
Hodder Children's Books
• Megan Webb review
This is the second book by Miss Understanding, a witty and hilariously honest ex-agony aunt.
Skulduggery Pleasant: Dark Days
by Derek Landy
HarperCollins Children's Books (1 April 2010)
ISBN-13: 978-0007325948
• Review by Robert Sills
Dark days indeed as we enter the fourth book of the Skulduggery Pleasant series and the continuing adventures of the title skeleton, wizard detective and heroine Valkyrie Cane.
Talk to the Hand by Nicole Dryburgh
Hodder Childrens Non-Fiction
• Bella Osborne review
Inspirational cancer coping manual
Ghost Hunter by Michelle Paver
Orion ( 2009)
ISBN-13: 978-1409104858
• Review by Robert Sills
The final book of Paver's critically acclaimed 'Chronicles of
Firespell: Dark Elite vol 1
By Chloe Neil
Gollancz 2010
• Nina Aumaitre
Lily Parker is thrown into the finely manicured claws of St Sophia's boarding school, far from friends and family. Could this be a new beginning?
The Double Life of Cora Parry
by Angela McAllister
Orion Children's Books (Paperback Feb 2011)
ISBN-13: 978 1 84255 603 0
Hardback: ISBN-13: 978 1 444001518
• Sam Hawksmoor review
The Double Life of Cora Parry does not paint the past as a cosy place where warm fires will toast your toes and cream buns delight your tummy. This is a harsh, very real hungry past
The Black Lung Captain
by Chris Wooding
Gollanz Books
ISBN: 978-0-575-08518-3
• Marcel D'Agneau
Take the cynical qualities of Indian Jones mix it with the movie Serenity and an eclectic gun-toting crew and you have the thrilling mix of Captain Frey and his oddball crew aboard the Ketty Jay.
The Prince of Mist
Carlos Ruiz Zafon
Orion children's books
• Nina Aumaitre
Spanish story set in wartime tantalises but ultimately disappoints
The Doppleganger Chronicles:
First Escape by G P Taylor
Tynedale Books ISBN 9781414319476
• Amy Johnson review
a fast-paced, unrelenting story that manages to maintain its energy and charm
Rich and Mad by William Nicholson
Egmont (April 2010)
ISBN 978-1405247399
• Barabara Mackie review
An older and more interesting
"Angus, Thongs and Perfect Snogging
The Quest of the Warrior Sheep
by Christine and Christopher Russell
ISBN:978-1-4052-4376-6
Publisher: Egmont
• A Mia Palmer review
This mad caper of a story with its funny and wholly entertaining characters will certainly keep anyone hooked
Revolver by Marcus Sedgwick
Hardback - Orion Publishing
ISBN: 9781842551868
• Sam North review
Revolver is an intensely atmospheric novel in a frozen landscape and this a desperate situation that keeps you gripped to the last murderous moment. Highly recommended
Vampire Diaries: The Fury and The Reunion
by Lisa J. Smith
Publisher: HarperCollins Publishers Inc. 2009
ISBN- 978 0 340 99915 8
• Richard Crawley review
Human beings do not like to be afraid.
We have an innate need to conquer our fears
The Elephants Tale By Lauren St John
Orion Childrens Books
ISBN 978-1-84255-619-1
• Reviewed by Callum Graham
Martine arrives home from a ride on her white giraffe Jemmy to discover a stranger at the Sawubona game reserve.
The Man From Pomegranate Street by Caroline Lawrence
Publisher: Orion Books
ISBN: 978-1-84255-193-6
• Reviewed by Thomas Morley
It is clear that Lawrence is a scholar and, more importantly, she is passionate about the subject of Ancient Rome and about teaching it to children.
The Sleepwalker by Robert Muchamore
• Nick Prescott
Hodder Childrens Books
Only CHERUB agents can unearth the truth. They're trained professionals with one essential advantage: adults never suspect that children are spying on them.
SCAT by Carl Hiaasen
Orion Books Hardback £9.99
ISBN: 978 1-84255- 774- 7
Pub: Oct 1st 2009
• Sam North review
Following closely in the footsteps of his environmental kids' thriller Hoot, Carl Hiaasen plunges once again into the murky waters of the Everglades and a species under threat.
Gifted by Marylyn Kaye
Marcel d' Agneau
Emily can see the future, Jenna can reads peoples' minds, Tracey can go invisible and Sara's powers are too big to even use.
Night World: Volume3 by L.J Smith
Publisher: Hodder Children's Books
ISBN:978-0-340-99664-5
• Reviewed by Callum Graham
Through the novels Lisa J Smith creates an interlinked world of mystery and intrigue, dominated by vampires, witches and Shapeshifters. Most are bent on the destruction of the human world...
Eagle Day by Robert Muchamore
Publisher: Hodder Children's Books
ISBN: 978-0-340-9549-6
• Callum Graham
The Nazis have a new plan to ensure victory for Germany. Henderson quickly realises that he and the children are Britain's only hope against a new threat,
The Ask and the Answer by Patrick Ness
ISBN: 978-1-4063-1026-9
Walker Books Published May 2009 £12.99
• Sam North review
In novel that is not afraid to play with typography spraying 'Boom' across the pages as bombs go off and men die in ever greater numbers, the tension rises inexorably page by page This continues to be highly original, brilliant writing filled with vivid intense frontier people clinging to life and honour in total insanity.
The Ask and the Answer by Patrick Ness
IBSN- 978-1-4063-2247-7
Walker Books (paperback 2010)
• Callum Graham
The second instalment of the chaos walking trilogy is definitely a must read book of the year. The Ask and The Answer is a raging cloud of anxiety, faith and a quick decent into darkness
Bonechiller by Graham McNamee
ISBN: 978-0-340-88219-1
Hodderchildrens (March 2009)
• Sam North review
Bonechiller is an exciting Canadian thriller about an ice monster that stings and steals children that is pretty damn scary and all too real.
Swimming Against the Tide by Helen Bailey
Publisher: Hodder Children's Books Feb 2009
ISBN: 978-0-340-95030-2
• Laura Lloyd review
In between attempts to thwart 'The Kipper' and fearfully avoiding aubergines, Electra Brown still needs to find time to conduct The Glam Plan.



Girl with Cat (Blue)
by Sam Hawksmoor
• Allen Cook review
Exciting epic fantasy novel comes out of the tradition epic fantasy... It packs a punch that is hard to deflect.
Century by Sarah Singleton
Simon & Schuster
ISBN 1-416-90135-3
What a little gem this ghost story is.
J&K 4Ever by Sam Hawksmoor
• Allen P Cook review
a heart-warming story which testifies to the ultimate strength of youth
Who runs the World by Virginia Bergin
• Sophie Bee review
River is fourteen and has never seen a male, until now. She lives in a world where a virus has wiped out nearly all the men, three generations before her lifetime.
Six Of Crows
• Sam Hawksmoor review
Publisher: Orion Children's Books
Six of Crows led the bestseller list in the New York Times for weeks – sadly it's barely available in bookshops in the UK. This is a shame for it is certainly the best book I have read all year.
The Magician's Land
by Lev Grossman
Cornerstones
• Sam North review
Satisfying and spirited conclusion to the Magician's trilogy
The Walled City by Ryan Graudin
• Sam Hawksmoor
A brilliant debut. Ryan Graudin explodes on the scene with a fast paced gritty thriller set in the decaying seething walled city of Kowloon, days before it was raised to the ground.
Why We Took The Car
By Wolfgang Herrndorf
• Sam Hawksmoor review
Take one boring kid with no friends. Add a 14-year-old Russian called Tschick and a stolen Lada, you have the makings of a great summer road trip...
The Map to Everywhere
by Carrie Ryan and John Parke Davis
• Sam Hawksmoor
I suspect that if Charles Dickens were alive and was going to write fantasy for kids – he might well conjure up something like this.
PK Pinkerton and
The Case of the Pistol-Packing Widows
by Caroline Lawrence
Orion Childrens Books
• Sam North review
Darn it, Caroline Lawrence has gone and written herself her best P K Pinkerton story yet.
The Ghosts of Heaven
by Marcus Sedgwick
• Sam Hawksmoor review
... fascinating, tragic, and utterly compelling.
Hate by Allan Gibbons
Alan Gibbons understands school life very well and all the seething tensions that affect everyone in it.


Ghost Knight by Cornelia Funke
Orion Books -
• Sam Hawksmoor review
Gosh here's a real lesson in how to write a perfect scary ghost story for kids


She is Not Invisble by Marcus Sedgwick
• Sam Hawksmoor review
Hardcover: 354 pages
Orion Childrens
This is the Marcus Sedgwick we like. Strange, mystical, pacy, with vivid characters who leap off the page.


The Repercussions of Tomas D by Sam Hawksmoor
• A Charlie Dickinson review
Hawksmoor is a vivid writer of compelling details and action
Shadow & Bone + Siege and Storm
Leigh Bardugo
Orion Books 2013
• Sam Hawksmoor review
Two books, disappointing covers, but what a brilliant fantasy duo – that draws on Tolkien, Catherine Fisher, Tolstoy, Russian folktales, but makes it all her own and completely original.
This is compulsive reading.


Alcatraz v. the Knights of Crystallia By Brandon Sanderson
Orion books - ISBN 978-1-4440-0670-4
• Gill Hutchison review
"Books are a little like teenage boys. Whenever they start congregating they make trouble…"


The Obsidian Mirror by Catherine Fisher
Hodder Childrens Books
ISBN: 978-0-340-97008-9
• Sam Hawksmoor
Catherine Fisher specialises in complex dark, crowded stories with many twists, turns and betrayals.


Fairies, Princesses & Heroines:
where are the role models when you need them?
• Chris Mills
There are times when you could be forgiven for thinking that publishers have very little imagination when it comes to the subject matter of books for girls in the 6-10 years bracket.


Rebel Heart by Moira Young
Scholastic
• Sam Hawksmoor review
This is the sequel to Blood Red Road and it was always going to be a hard act to follow. Saba is haunted by all those she has killed...


Angel Dust by Sarah Mussi
Repent and be Saved. Or do the other thing
• Sam Hawksmoor
When an Angel turns bad she falls pretty hard.


The Repossession of Genie Magee by Sam Hawksmoor
Paperback: 495 pages
Publisher: Hammer & Tong
ISBN-13:978-034099708
• Evie Seo- Bookish Blog Review - Canada
The Repossession was absolutely amazing! It's mesmerizing, clever, captivating, in short it is everything you could possibly hope for in a book
The Repossession of Genie Magee by Sam Hawksmoor
• Review by Lalaine
OMG. I need the second book NOW!
Q & A with Sam Hawksmoor


Uglies by Scott Westerfeld
ISBN: 13: 978-1-4169-1104-3
Simon & Schuster
• Sam Hawksmoor
Set in the future in a post-oil world (oil having being destroyed by a bacteria weapon that ate it all up) the world now seems to be divided between Uglies and Pretties.
Insurgent by Veronica Roth
• Sam Hawksmoor
Sequels are problematic for the reader and the writer. The writer has to top the previous volume and bring the story to a satisfactory conclusion; the reader has to remember all the characters, the factions they belonged to and all their motivations. It's a joint thing.


Divergent by Veronica Roth
• Sam North
Here is another tough girl living in a dystopian world divided into rival factions - forced to make a stark choice between which faction to join at sixteen (Publishers Weekly Book of the Year)


A Witch in Winter by Ruth Warburton
Meet young Anna, relocated to a tiny Cornish fishing village from London following her father being made redundant. They arrive at a spooky run down house (known locally at Witch House) that her Dad is hoping to renovate...


Ship Breaker
Paulo Bacigalupi
Paperback: 336 pages
Publisher: ATOM
ISBN-13: 978-1907411106
• Sam Hawksmoor
Nailer is tough, like his name, wiry, small, which is lucky, it means Nailer gets to work on the lite crew that's stripping the innards of a beached oil tanker on Bright Beach in the Gulf of Mexico.


Blood Red Road
by Moira Young
Marion Lloyd Books (June 2011) UK
ISBN 9781407124254
• Sam Hawksmoor
There is something quite calculating about Blood Red Road and the story of Saba from the Dustlands.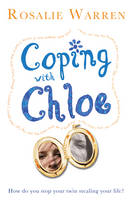 Coping with Chloe by Rosalie Warren
Publisher: Phoenix Yard Books (March 2011)
ISBN: 9781907912023
• Sam North
Two tragedies befall Anna Hendserson. Her twin sister Chloe died recently (run over) and then took up residence in her head. How do you cope with loss when your sister refuses to lie down? Worse, she kisses the boy you think you might be in love with. Confused? Not as much as poor Anna.


Delirium by Lauren Oliver
ISBN 9780340980910
• Sam Hawksmoor review
In Delirium we live in a future United States where love is a disease in need of a cure – which sounds a lot like the Taliban took over and may yet happen of course.
Published: 03/02/2011
Publisher: Hodder & Stoughton


The Girl Who Could Fly
Victoria Forester
• Sam Hawksmoor review
Square Fish Books
ISBN: 978-0-312-60238-3
'Seems like our child ain't normal,' said Betty McCloud


Cross My Heart & Hope To Spy
by Ally Carter
Publisher: Orchard Books
ISBN: 978-1-40830-952-0
Mia Palmer review
CoveOps train Cammie and her friends in the art of losing enemy agents, infiltrating secure buildings and countersurveillance
The Mourning Emporium by Michelle Louric
Orion Childrens
ISBN: 9781 84255 701 3
Pub: November 2010
Miss Uish is the most evil woman on earth and makes Teo and Renzo suffer greatly, starving them with disgusting foods. The evil Teipolo is back and means to destroy London...
The Thief-Taker's Apprentice
by Stephen Deas
Publisher: Gollancz (19 Aug 2010)
ISBN-13: 978-0575094482
• Clare Sager
Stephen Deas' The Thief-Taker's Apprentice is a difficult book to review: on the one hand, I finished and even enjoyed it, but on the other hand, it was a frustrating read at times.
Monsters of Men by Patrick Ness
Walker Books
ISBN: 978-1-4063-1027-6
• Sam North review
The third part of Chaos Walking is sheer brilliance - a battle against the Spackle for 600 blood soaked pages. Gripping and relentless, Todd and Viola go through hell and beyond, each day could be their last.
The Adoration of Jenna Fox
by Mary E. Pearson
Publisher: Walker (5 April 2010)
ISBN: 978-1-4063-2031-6
• Amanda Donovan
The Adoration of Jenna Fox is a fast paced and thought provoking thriller set in the scientific future.
White Cat by Holly Black
ISBN: 978 0 575 09671 4 (17 June 2010)
Published by Gollancz
• Holly Trinder
a brilliant story of magic, danger, mystery, and the simple problems of trying to fit in
The Beautiful Game - Georgie's War
By Narinder Dhami
Hachette Children's Books (2010)
ISBN 978-1-40830-423-5
• Review by Daisy Seely
Anger Management, Relationships and Football: a fun read.
CandleMan by Geln Dakin
Publisher: Egmont Books Ltd (1 Mar 2010)
ISBN-13: 978-1405246767
• Sam Hawksmoor
Terrific gothic tale set in London's sewers
Conspiracy 365 by Gabrielle Lord
Hodder Childrens January 2010
• Mark Wright Review
A thriller for kids in 12 exciting editions
The Silver Blade by Sally Gardner
Publisher: Orion Children's Books (2009)
ISBN: 978-1-84255-597-2
• Nina Aumaitre review
France 1793, blood is running in rivulets down the streets as heads fall severed from bodies like petals of sickle roses.
The Undrowned Child by Michelle Lovric
Publisher: Orion Children's Books (2009)
ISBN-13: 978-1842557020
• Sam North review
Take one adopted child call Teodora, add a cursed city under siege from vindictive ghosts seeking revenge, a huge monster slowly coming awake under the Venice lagoon, cannibal seagulls, anti-establishment mermaids, a vain friend and one handsome Venetian boy and you have all the ingredients for a spectacular adventure in real life Venice of 1899.
Darke Academy - Secret Lives
by Gabriella Poole
ISBN: 13: 978-0-340-98924-1
Hodderchildrens – Teen (August 2009)
• Marcel D'Agneau
There's moveable feasts and then there's moveable schools that are also a feast in progress. The Darke Academy is a school with a terrible secret.
Miss Understanding: My Year in Agony
By Lara Fox
Published by Hodder Children's Books 1.6.09
ISBN: 978-0-340-98882-4
• Callum Graham review
Anya spending too much time solving other people's problems and not enough time sorting out her own life
NIGHT WORLDS by Lisa J Smith
Hodder Children's Books; (Jun 2009);
ISBN: 978-0-340-99663-8
• Elle Mackintosh
The quest to become popular, the struggles of growing up, the hatred of the actions of those you love, and the difficulty in getting used to your new found magical powers.
Nathaniel Wolfe and the Bodysnatchers
By Brian Keaney
ISBN: 978-1-84616-574-0
Publisher: Orchard Books
• Hannah Skorzewski
Nathaniel Wolfe is a boy with a special talent. He can see ghosts. Nathaniel Wolfe and the Bodysnatchers plunges the reader into Victorian London, capturing the true atmosphere of the era
Weighing it up by Ali Valenzuela
Hodder Children's Books; (Mar 2009);
ISBN13: 9780340988404
• Alana Hebenton review
Weighing it up follows Ali Valenzuela's frank account of being anorexic with diary extracts, from her point of view when she was suffering from the disease, alongside a first person commentary, written from her perspective now as she is controlling the illness.
The Red Dress
by Gaby Halberstam
ISBN: 978-0-330-45053-9
It's 1944 – Jo'Burg, South Africa and Rifke Lubetkin (14), daughter of a Lithuanian Jewish refugee is growing up under the rigid control of her stern traditional mother.
The Declaration by Gemma Malley
• Fleur Homfray
The Declaration is a fantastic book about the future that grips the reader from the moment you begin


Mean Tide by Sam North,
Lulu Press - ISBN: 978-1-4092-0354-4
• Reviewed by Charlie Dickinson
The hero of MEAN TIDE is Oliver, a survivor of much at his tender age of twelve years, and a likable lad coming to terms with a mysterious adult world about him.
Angus, Thongs and full-frontal snogging
by Louise Rennison
HarperCollins Children's Books
ISBN13: 9780007218677
• Ruby Ceriden Harrison
Georgia Nicholson could be the love child of Bridget Jones and Adrian mole, only funnier.
The Game Of Triumphs by Laura Powell
ISBN: 9781408302361.
Published By Orchard Books
• Michael Webb review
Cat stumbles into the bewildering world of the Arcanum where questions are answered and secrets are revealed - will this orphaned girl find her answers in the strange world of the Arcanum?
Changeling by Steve Feasey
Macmillan (Jan 2009)
ISBN:9780330470476
• A Jen Ames Review
Changeling, with its host of underworld nasties, promised to give me something to sink my teeth into, be they vampiric, lycanthropic or human.
The Hunger Games by Suzanne Collins
Scholastic; (Jan 2009)
ISBN13: 9781407109084
• Ben Bennet review
Thrilling unacknowleged adaptation of Battle Royale to post-Apocapyptic USA. Gripping teen survival story.
Cirque Du Freak by Darren Shan
Harper Collins 2000
• Richard Crawley
Maybe like Darren Shan, the little boy at the heart of this story [aswell as its narrator] who, through a series of unfortunate accidents finds himself an unwilling vampire's apprentice, I was simply the victim of fate.
The Boy in the Striped Pyjamas by John Boyne
Publisher: David Fickling Books (2006)
ISBN: 978-1862305274
• Nick Prescott Review
Set during World War II, John Boyne's The Boy in the Striped Pyjamas sets out to describe the horrors of war and the holocaust through the innocent eyes of a child.
Thirteen Reasons Why by Jay Asher
• Nina Aumaitre Review
This is a book about how it is so easy to misunderstand others, or to miscalculate how much of an impact we can have on them
Knife by R J Anderson
Orchard Books; (Jan 2009); Pages: 320
ISBN13: 9781408303122
• Sam North
What an extraordinary tale 'Knife' is - this is a different take on Faeries at the bottom of the garden.
Little Brother by Cory Doctorow
ISBN-9780007288427
Harper Collins Publishers
• Michael Luzanycia
They see what you're typing, they know where you buy your coffee if you're skipping school and they know who you call. Cory Doctorow sets this amazing read in San Francisco following the heroic yet geeky Marcus.
Love ya Babe by Chris Higgins
ISBN 13: 9780340970751
Hodder children's books (291 pages)
• Fleur Homfray
For a male author Chris Higgins writes convincingly from a female perspective and seems to effortlessly put his mind into a woman's psyche in the latest addition to his collection