Meeting a Modern Day Che
Ruby Weldon
One tends to meet highly educated Cubans in the most unlikely places. We were staying at a 'casa particular,' a Cuban bed and breakfast, in a small town known mostly for it's relaxed, convivial atmosphere.
Secrets of the Vatican
Michelle Lynch
I'm driving around in Rome, which is a nightmare under the best of circumstances, but when you're trying to make a circle to get back to the right street and most of the city is limited to local traffic, you feel like pulling out your hair
The Honeymoon Hunter of Dalat
Phillip Donnelly
Dalat is thought of fondly by most Vietnamese, in no small part because this is where they usually spend their honeymoons

Financial and Cybersecurity Risks for Remote Workers
Indiana Lee 1.26.23
Remote work has seen a significant rise in popularity over the last few years. For writers, remote work isn't really anything new. However, the shift in popularity has created several pros and cons to working from home.

Republican Obsession:
Federal Abortion Ban
James Campion 1.14.23
Women's Reproductive Rights Already Under Siege by 118th Congress -

Invitation to a Thai funeral
Sue Avison
It was mid-morning and the temperature was climbing faster than I could bike up the narrow road. Underneath my helmet, my hair clung to my scalp and perspiration dripped into my ear.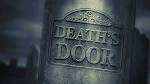 On the topic of Death
Mathew Bremner
The subject of death isn't likely to bring joy to people's hearts. I can imagine the rolling of your eyes as you see the title


Nothing pink or fluffy
Lorenza Bacino
The usual scowl begins to creep across Isabella's forehead as I try to entice her into a new cardigan. Weary of the daily clothes battle I give up and ask her what she's objecting to this time....