Tucked N - The Smoky Mountains
Marianne de Nazareth
We wanted to spend a day in a cabin in Pigeon Forge, Knoxville.

Back in Transylvania
Josef Oberwinzer
"I hope it will be totally crazy" ever since we agreed to drive to Transylvania together
Rediscovering Jewish Sicily
Irene Shaland with Bianca Del Bello
The Semitic people were the first group to colonize Sicily and establish a city-port they called Zis, now known as Palermo. They spoke a language similar to Hebrew...
The Grand Oak, Coorg, India
Marianne de Nazareth
It's a pretty comfortable five hour drive from Bangalore, if you are looking for a quick getaway from the chaos that the city has descended into. The Grand Oak is the bliss, that stressed souls need.
Last Call for Mercy
Michael Britton
Hsuen frightens me. I guess it's the way she takes care of the rat problem in the Step Down Guesthouse in Kuala Lumpur


Welcome (Back) to the Jungle
James Campion
Our antiwar president is slowly being dragged into a giant mess we've already made of Iraq with the kind of "cautious" speak we've heard for a century around here
Goodbye Patriot Act
James Campion
Hello USA Freedom Act
.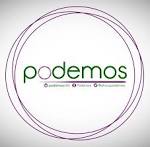 Crying Wolf?
James Skinner
As Podemos surges - is Spain on the Venezuelan path to ruin?
Comrades
Tom Kilcourse
So, you lost the election and your leader. No doubt you are reviewing your position and your policies...

The Body Experiment
James Campion
I found a way to cut your cholesterol numbers in half in 40 days and so can you.
Saul Bellow - The Biography
Dean Borok
I am sunk into Zachary Leader's biography of my uncle, Saul Bellow, and all my relations, like a man whose whole life flashes back to him in the instant before his death ...


A Day in the Life
Mel Hamson
Autism is a life-long condition present from early childhood, for which the cause is unknown and there's no cure.
Big Sur Country
Fred C Wilson 111
Northern California's not the place to visit in early autumn. The weather's cold, cloudy and it rains nearly every day...
Whitehall
Shannon N. Snyder
I descended into Euston station, pulled further down by the fast pace of the crowd on their way to work, just like me.