The forgotten hinterlands of India
Andrew McKean
"India lives in her seven hundred thousand villages" - Mahatma Gandhi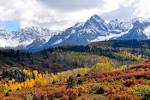 Onwards to Colorado Summers
Jelly Stone
Summer is the time when Colorado lets its hair down and enjoys. So, be sure that you'll meet many locals and tourists on your hiking trails,


The Chronicles of Cambodia
Vlad Linder
I set off to a place, where you could hardly hear a foreign tongue and where you wouldn't have pancakes with strawberry jam for breakfast.



Enough With Fox News
James Campion 3.16.19
A recent study by New Yorker magazine has fully revealed the length and breadth of the damage FOX News has done to what was loosely being sold as journalism


Cablevision Monopoly & The Moral Imperative Or…The Death of Choice in The Cyber Age 3.25.19
James Campion
if we want access to the Internet – let that read, phones, web service, television, ANYTHING… we need to use Cablevision.
Trump vs Kim II
James Campion
This Time It's More Stupid & Just as Meaningless -


Spain - The Next European Problem
James Skinner
...whoever controls the media controls the 'people'. Spain is no different. But if a government is able to combine the above three elements it is virtually similar to a totalitarian state.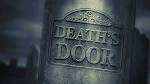 Why Peace Will Forever Elude Us
Robert Levin
Although the guises may differ, people who study history are no less doomed to repeat it than those who don't.
Five Ceilings and a Damp Course
Sam North
This is the unromantic story of a downsizer who bought a house which promptly fell on his head.
The Quality Of A Good Politician In
A Democratic Society
Adewale T. Akande
A good and responsible politician will give high regard for morality, law abiding with no tendencies to corrupt even a single cent or kobo.


Balloons at the Beach
Sammy Jones
Each summer, once my sisters and I were liberated from the months of school work, my dad would take down the cobweb covered beach chairs, haphazardly stacked in the garage, anticipating beach season.
International Womens' Day
Adewale T Akande
Think Equal, Build Smart and Innovate For Change - 'Investing in women is not only the right thing to do, it is the smart thing to do'