Mexican Zip-lining Tour
Lauren Brunck
As we zoom around the bend, kicking up dust from the dirt and gravel path, a tall edifice materializes through the foliage of the jungle. We slam on our breaks and dismount our bikes at the base of the tower.


The Zen of Japanese Interiors
Sam Barnes
For people living in Bladerunner style metropolises, short on space, incorporating simple design and natural materials in the home can help breath a little fresh air into an otherwise digital existence.
Desert Search
Tom Coote
As we clattered through the Kyzylkum desert in the battered shared taxi, the driver reached across and offered me some pills.When I asked him what they were, he shrugged.

The Pack - Spain
James Skinner
Rough Justice in Pamplona
...every feminist movement in the country mobilized massive demonstrations to overturn the ruling and called for a revision of the legal system regarding sexual criminal cases


It's Uncle Rudy Time ...
James Campion
Can the former mayor of New York City dig Trump out of a hole? Once Giuliani was the voice of the law in the most powerful legal team in the nexus of American street justice in the Southern District of New York ...


Shed that Load
Sam Hawksmoor
Ownership is on the way out. Rent everything is how we live now.
Story from an Old Guy
Martin Green
First, let me warn you, nothing much happens in this story. Not that it couldn't, as I'll try to write something about how it feels to be a really old guy pushing 90. When you're at that advanced age, you can expect something to happen at any time --- a fall, a stroke, a heart attack.



Tom Wolfe 1930 - 2018
James Campion
Tom Wolfe was a novelist in journalist's clothes – included with his signature white suits and cane and top hat and matching shoes and all the rest. This is what people in the know will tell you. But I wholly disagree with this. I believe it was the opposite. He was a journalist first...


The Art of Slowing Down
Martin Green
...the danger of being overly busy is greatest at the beginning of retirement when you no longer have the structure of a working life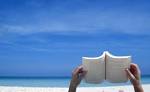 Reading in Aqaba
Marwan Asmar
One of the best places to read is along the promenade in Aqaba. Just sit on one of the benches, and open your book, and every once in a while you can turn around to look at the beach and the distant sea.